About Our Firm
Our Mission and Staff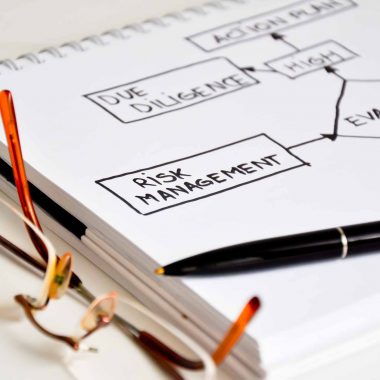 Our Mission
Our mission at Anderson, Perrin & Rastogi Tax Services, LLC. is to be exceedingly effective at helping our business clients in Round Rock, Georgetown, and Cedar Park, TX increase profits and generate cash and our individual clients increase personal wealth by providing valuable tax, accounting, financial and consulting services.
Our pledge to you is to execute in a competent, committed, creative and careful manner within the realm of our professional responsibilities. Contact us today to learn more.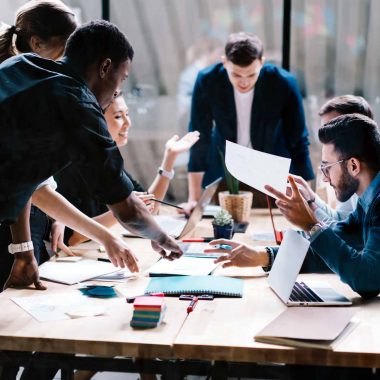 Our Values
Competence – Our professionals are well trained and properly qualified. We will optimize our investments in technology to economically leverage our services.
Commitment – We will accomplish our mission for you or we will refer you to a qualified service provider.
Creativity – We will leverage our team's experience to provide innovative solutions to help accomplish your goals.
Care – We will listen and be responsive to your needs. We will execute with diligence. We will adhere to the highest of ethics and control standards.
As certified public accountants, the very foundation for providing the service you deserve is based on a myriad of well established, yet changing Professional Requirements. We will stay abreast of and execute within these professional requirements so that we are best positioned to help you achieve balance in your financial needs.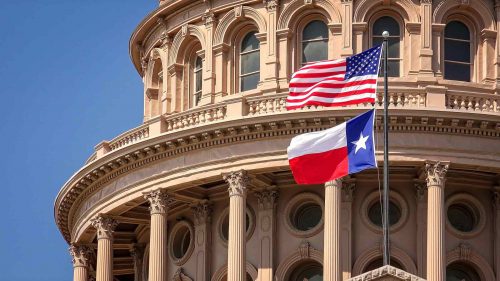 Our Team
L. William Perrin, CPA
President
Email: [email protected]
Education: BBA – University of Texas-Austin
Certifications: CPA, QuickBooks Pro Advisor
Bill's corporate and small to mid-sized business experience brings an abundance of knowledge to bear for his clients. Graduating with honors from the University of Texas in 1975 with a Bachelor's degree in Accounting, Bill obtained his Certified Public Accounting license in 1979 while working with Peat, Marwick, Mitchell & Co. (now KPMG), one of the nation's premier multi-national full services CPA firms. After approximately 8 years developing his accounting and auditing expertise with public CPA firms, Bill expanded his professional career by serving several years as a Financial Controller for a construction company, a general contractor and a manufacturer.
With a solid foundation of public accounting and industry related experience, Bill made the bold move in 1994 to open his own CPA practice offering accounting and tax services to individuals and small businesses. Having recognized Bill's commitment and care in providing the best possible professional services, many of Bill's existing clients transferred their business to his new practice.
With hands on experience as a small business person serving other small business owners and managers in the government, contractor, retail, service, manufacturing, non-profit, and other business sectors, Bill has served our clients well with creative and competent tax, accounting, and business advice. Being a small business owner himself, Bill is well positioned to recognize and advise small business clients on opportunities that could bolster its financial well-being. Clients appreciate Bill's ability to explain complex tax issues in an understandable manner.
Being a native Austinite, Bill understands the importance of serving his community. He currently serves as a member of the Board of Directors for the Samaritan Health Ministries, has served on the Board of the Round Rock United Way and has held responsible positions in the Northwest Austin Rotary Club and Kiwanas Clubs.
---
Marianna Perrin
Office Manager, Administrator & Bookkeeper
Email: [email protected]
Education: Business Studies – New Jersey
Certifications: Office Management
Marianna has worked in the Tax Industry for 22 years and is the Office Manager, Bookkeeper and Administrator. She prepares payroll checks, payroll reports and payroll annual statements for the company and for clients using Quickbooks Accounting Software.
---
Wes Anderson, EA
Senior Tax & Bookkeeping Associate
Email: [email protected]
Education: BA – Texas A&M University-College Station
Certifications: EA
Wes has worked in the Tax Industry for 24 years. He is an Enrolled Agent-EA, which means he is a federally-authorized tax practitioner who has technical expertise in the field of taxation and who is empowered by the U.S. Department of the Treasury to represent taxpayers before all administrative levels—examination, collection, and appeals—of the Internal Revenue Service.
---
Somika Rastogi, CPA
Accounting & Tax Associate
Email: [email protected]
Education: BS University of Lucknow-India, MBA University of Lucknow-India
Certifications: Certified Public Accountant – CPA State of Texas 2013
Somika has been in the Accounting and Tax Industry for 9 years. She has worked as an accountant for a Document Management Company prior to her coming to LWP&A.